WE WILL GIVE YOU A CALL AND ARRANGE YOUR FREE QUOTE
At Garage Conversion Company, we're a small team of highly experienced tradesmen – in fact, we have over 40 years of experience between us! We offer a high class, reliable Garage Conversion service. Covering Cheshire, Lancashire, Manchester, Stockport, Oldham and the surrounding areas. We'll undertake all the different aspects of Garage Conversions and  can also carry out repairs to your garage or garage conversion.
When you choose a garage conversion project with us, we do everything for you. We'll carry out all the work needed to turn your garage into a fantastic new room for your home, including joinery, plastering, insulation, electrical work, plumbing and roofing work. This means that you can sit back and relax while we help create a brand new room in your home, knowing that everything is covered by our team of experts.
We're a small team of good friends, and we're always clean and tidy when we come to your house – it's your house after all! We're friendly and approachable, and will work with you to create a one-of-a-kind project plan for your garage and your needs.
So, if you need a Garage Conversion and live anywhere local to Manchester or the surrounding areas, then don't hesitate to call us today.

We listen to
what you want

compliant to building regulations
what we can create from your Garage Conversion
We have had a wide variety of customers over the years, and we've found customers have a huge number of different reasons to put together a garage conversion, all of which will add value to your home. We can convert your garage into any type of room, including kitchens, living rooms, bathrooms, utility rooms, bedrooms, offices and wet rooms.
In addition to these standard garage conversions, we can also convert your garage into a uniquely chosen and bespoke room. We've carried out a huge variety of garage conversion project to fit every taste, lifestyle and budget.
Maybe you have young children and want them to have a playroom space of their own? A garage conversion can help to make a space for your kids to have to themselves as they grow up, and give you a little piece of peace and quiet every now and then! 
Or you might need a man cave or office space to take some time for yourself in your busy day! We can create a room that's all your and gives you the calm you need after a hard day at work. If you work from home, a purpose built office that you keep separate from the rest of your life might also be the best solution for you.
Maybe you need a purpose-built room for a hobby, craft studio, music studio, or maybe even a workspace for your side business! A garage conversion might be the perfect option for you to keep your equipment safe and secure and give you space to spend time doing what you love.
We've carries such as a playroom, man cave, art studio, soundproof music room, workshop, yoga room… generally speaking the list is endless! Whatever your chosen criteria, the experienced team at Garage Conversion Company can make that dream a reality!
We're experts at working closely with you to create the project of your dreams. We understand that you know what you want, and we know how to make it happen, and nothing makes us prouder than a job well done, created perfectly to your unique specifications and really adding something special to your home.
Explore our gallery below to see some of the many garage conversions we have created for our customers!
We are also experts in building extensions for your property. An extension can really increase the value of your home, and give you the space you need to do the things you love! Creating purpose-built extensions to your specifications is what we excel at, so you can be sure you'll see results that blow you away when you work with Garage Conversion Company.
We have a wealth of experience and can handle and advise you on all aspects of your extension, from planning permission, electricity, plumbing and more! We'll completely manage the whole process from start to finish, so you don't need to worry about a thing when you work with us. We take the time to make sure that everything is perfect before finishing your conversion, so you can be confident it will be a part of your home without any issues, for many years to come.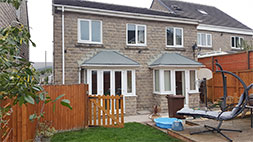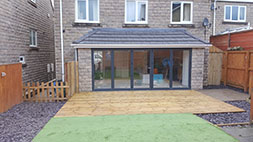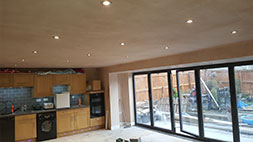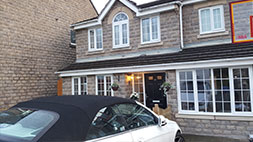 Here at Garage Conversion Company.co.uk, we offer a high class, reliable garage conversion service. Covering Cheshire, Lancashire, Derbyshire, Manchester and Stockport and surrounding areas.
We'll carry out all aspects of garage conversions and garage repairs, so you can feel sure you're in experienced, secure hands. This means Garage Conversion Company.co.uk do everything for you and therefore you can sit back and relax.
So if you need a Garage Conversion and live anywhere local to Manchester, Lanchashire, Cheshire, Derbyshire, Stockport and the surrounding areas, then don't hesitate to call Garage Conversion Company today, and see how we can transform your home and give you all the space you need.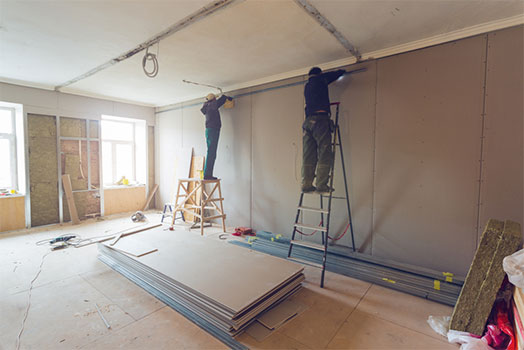 fully compliant to building regulations
Our company offers a wide range of Garage Conversion services, all of which are fully compliant with current building regulations. Please read the following information to see what all of our customers can expect from our Garage Conversions.
At Garage Conversion Company.co.uk, our builders remove your Garage door and build external walls to match up to your existing brick or stone work. The construction of partition and stud walls is also undertaken. Our dedicated team cover the installation of doors and windows for your Garage Conversion. We will match them accordingly to your existing doors and windows where possible.
ELECTRICITY – Customers can expect all electrics installed, to be compliant with Part P of the building regulations. With this in mind the customer can be reassured all electrics are certified by NICEIC approved installers.
PLUMBING – All plumbing work required is completed to be compliant with Part G of the building regulations.
INSULATION – The insulation of all external walls, ceilings and floors are obviously a must and are required under Part Lof the building regulations.
ROOFING – Pitched roofs or flat roofs can also undertaken to customers requirements or architectural Garage Conversion drawings.
JOINERY – Ultimately first fix and second fix joinery work is essential. This is carried out accordingly by highly skilled joiners to the highest of standards.
PLASTERING – Alongside these trades our highly experienced plasterers will ultimately give the room an almost complete finish. Decoration can then proceed.
Will a garage conversion add value to my house?
According to recent surveys approximately 80% – 90% of garages are not used for parking home owners cars whatsoever. On the other hand they are usually left empty or used as a dumping ground for unwanted or unused household objects. In addition to a garage, most homes have a driveway for the purpose of parking their vehicles.
With these factors in mind, provided that you have your garage converted professionally up to current building regulations, a garage conversion could significantly increase the value of your home.
The average increase to your home could be anywhere between 10% and 15%, however this would depend on the type of conversion you would like. For instance if the garage conversion was to be made as an extra bedroom with en-suite facilities, this would potentially increase the value of your home by approximately 15%.
Although converting your garage can be a costly project, the increase in value of your home considerably out weighs the cost of your conversion.
Converting your garage with confidence!
By this point it is clear you have researched and are obviously considering converting your garage. The next stage is to find a company who you can trust to carry out the work in a professional manner and comply with all current building regulations. We specialise in converting garages of all shapes and sizes exactly to customer requirements to an extremely high quality. 
In the first instance, we will make a suitable arrangement to visit your home and go through every aspect of your conversion. This includes any ideas, concerns and specific requirements you may have.
We will share with you any ideas or recommendations we may have. We will settle any concerns you have about your proposed garage conversion. Our team of qualified and skilled workmen have a been working alongside each other for many years. With this in mind you can be assured of a professional attitude towards work and customers alike.
At no point are agency staff used to carry out work on your property, unlike other companies out there. Meaning that if you were to chose our company to convert your garage, you can be assured that all members of the team have been carefully selected to ensure workman ship will always be the highest quality.
To summarise, by choosing Garage Conversion Company.co.uk to convert your garage, your garage will be converted to a standard above the rest!